We have over 23 search and rescue chaplains who come from all walks of life and give their time freely to save lives at Beachy Head.
Dan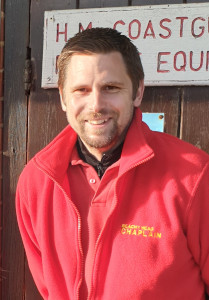 Dan is an IT specialist in Eastbourne with 4 children and a member of Kings Church Heathfield. He joined the team in 2018 where he undertook the BHCT 3 month training scheme. He joined having realised "that I am working in a town that is very close to an area which has some very desperate people visiting who feel there is nowhere else to turn to". Dan works one shift per week and says no two shifts are ever the same. Whilst there is great beauty and the head attracts tourists from all over the world, "there are also those who are lost, without hope or broken hearted that we look to engage with on a deeper conversational level, that's when our training comes into its own…often just to listen to them can make a difference…. Listening to them, building rapport and helping the person to see there are other options and often putting them in touch with others who can help"
Mark
Mark is married with 2 children and works in the city of London for a well-known high-street bank. He's a member of a Catholic church in Tunbridge Wells and has been a volunteer chaplain for 4 years. After surviving 3 major operations in recent years Mark now finds great purpose in his work as a chaplain and says "it's all about being there for somebody in their deepest darkest time of need. Being there for someone who has lost hope is a privilege, to listen to somebodies story is very humbling. What we provide is compassion, its free and its non-judgemental, it doesn't matter who you are we are here for everyone. It's not rocket science, it sometimes so simple and starts with asking are you having a good day."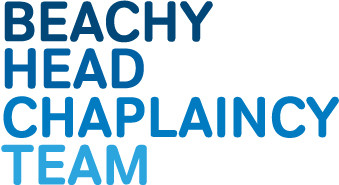 Follow us on Social media: