Chaplain Stories
We would like you to meet volunteer chaplain Amanda Rock and Steve Moysey.
Here's Amanda's story: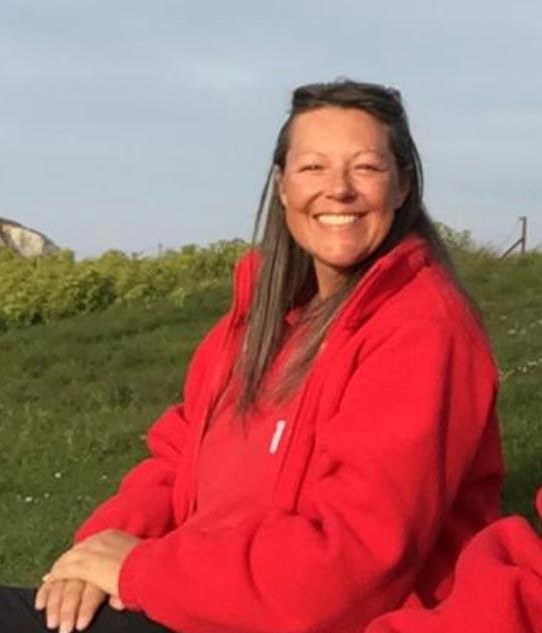 Sadly, in this life the unthinkable can and does happen. My unthinkable happened in 2017 when I was subjected to the horror of child loss, my only child. With my world collapsed, I navigated a grief journey of emotions I never knew existed within me. I struggled with my purpose in life; had the darkest thoughts and a complete feeling of hopelessness. There were times I simply did not want to live. Wading my way through the tsunamis of emotions, God made it clear that I should stay close to Him and there would come a time to use all that I carried for something good.
As I grew stronger I felt spirit led to the Beachy Head Chaplaincy Team. After an intensive training program, I became a volunteer Chaplain and joined the team in 2019.
Being a Chaplain does not mean I have a magic wand, but I can sit with those in crisis and distress and listen, offer honesty, compassion, empathy and love.
Whilst every situation, every relationship is different, there is always hope. I know this, because I can look at that person in front of me and say that was me.
It can be emotional; it is not easy, but when a casualty begins their journey of support after a positive intervention, I know it's exactly where I'm supposed to be.
I don't profess to knowing it all, I myself am forever learning, growing and have a passionate feeling of wanting more. Life is so precious yet so fragile; we are a land of broken people, but God is clearly using me for the good of his children.
I am truly humbled to be part of the BHCT, knowing I am one of a caring dedicated group of individuals who I can, with hand on heart, call family.
Here's Steve's story: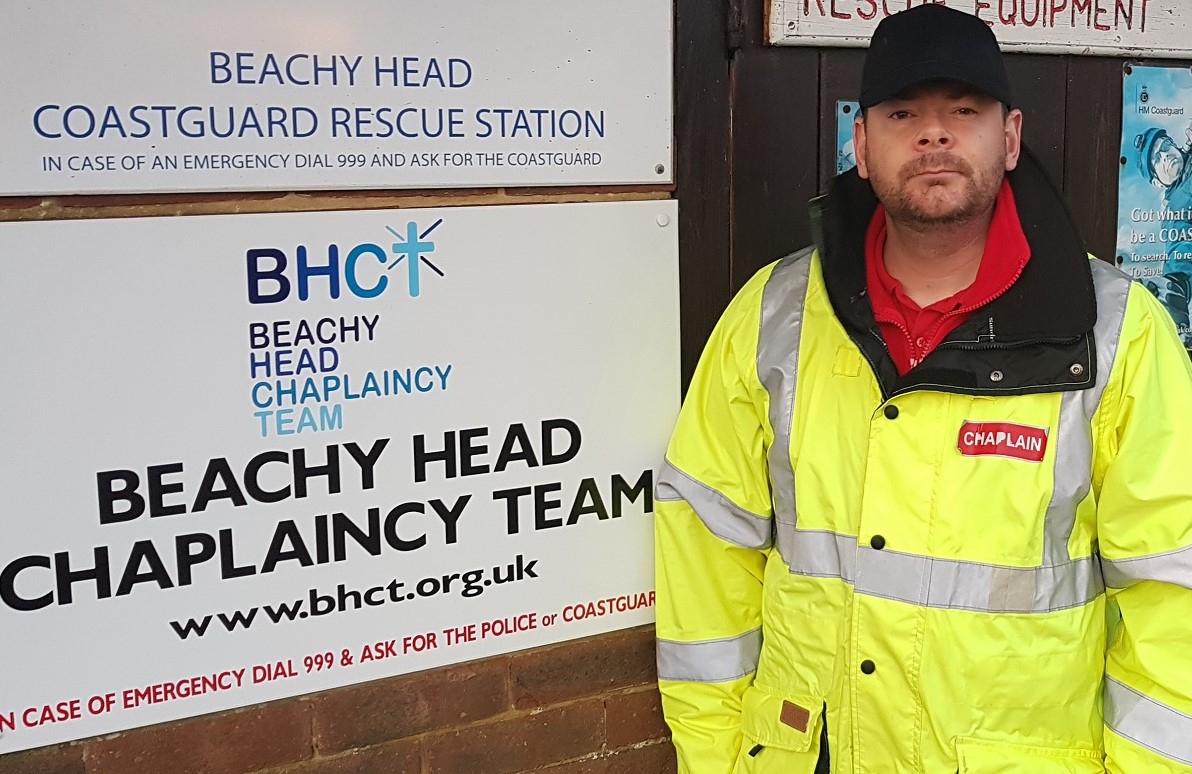 Steve lives in Eastbourne with his wife, two children and their two dogs and works for an Eastbourne based Architectural Practice.
Steve says "I've been a Christian since my late teens involved in all manner of church activities from youthwork to waiting tables and eventually drumming in the church band.
Matt 5 vs 14-15 (MSG) says: 'You're here to be light, bringing out the God-colours in the world. God is not a secret to be kept. We're going public with this, as public as a city on a hill. If I make you light-bearers, you don't think I'm going to hide you under a bucket, do you? I'm putting you on a light stand. Now that I've put you there on a hilltop, on a light stand—shine!
My training to become a chaplain began in December 2017 and was completed by April 2018. The training was comprehensive, challenging, sometimes emotional, but always exciting.
The work at Beachy Head is demanding, varied, unpredictable, sometimes relentless, often cold, wet & windy, however always strangely beautiful, but with one constant; broken, hurting people at their lowest, hopeless and in the darkest place you can ever imagine. Their stories are real and their needs are even greater."
Steve recently came across this quote which motivates and challenges him in his role as a Chaplain; 'Suicide doesn't end the chances of life getting worse, it eliminates the possibility of it ever getting better'.
Steve says "I consider it a privilege to be a Chaplain, called by God to work in the most majestic of locations albeit tainted with the darkest of reputations. Alongside my fellow Chaplains we all try to offer some ray of light and a glimmer of hope to people who find themselves in the darkest of times at Beachy head.'
'There is always hope for a better tomorrow'. As John 1 vs 5 says; 'light shines in the darkness, and the darkness has not overcome it'.
Put your skills to good use. Volunteer to join our team and make a lifesaving difference. Whatever your speciality whether its social media, fundraising or administration we would love to hear from you.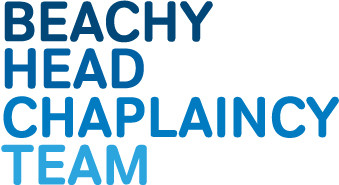 Follow us on Social media: